The project was set up so that it follows distinct design phases.
Just one of the test scenarios that my team did to assess what solutions are most suitable for speedy incident reporting.
After a lot of strategic thinking, research and user-centered analysis, we've come up with a very simplified (intentionally!) user workflow that fulfills needs and goals for our personas.
Report an incident
Take a photo or video, or attach it. Fill in with a bit of information for the police officials and viola! Help is coming your way. No need to state where you are — you've sent your location automatically.
Stay in the loop
Familiar messaging pattern keeps the user in touch with the police officials, making contact more friendly and engaging.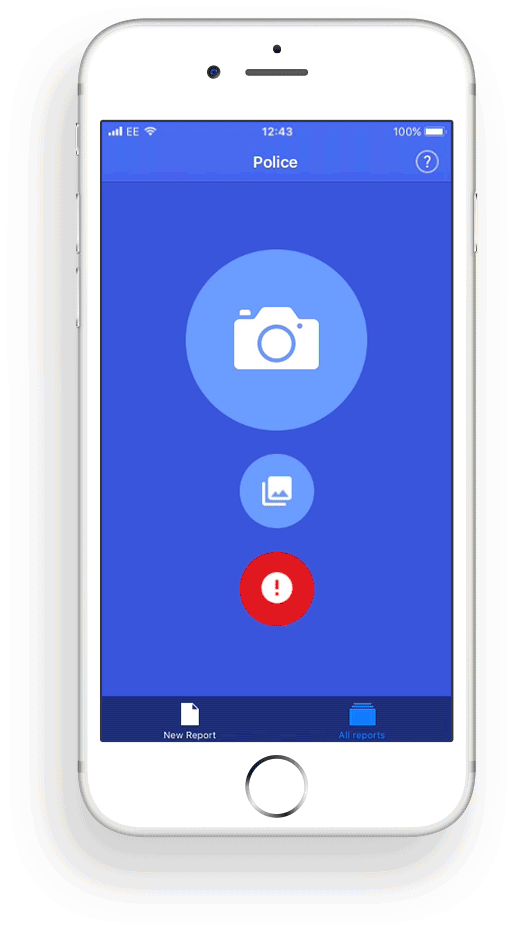 In an emergency?
Just tap and slide! Based on your current location, nearest police officials will be notified and dispatched immediately — with precise mapping feedback and ETA.
Results
The product implementation in Croatia was greeted with very significant praise from the public. Besides a considerable drop in overall workload associated with traditional calls to the police, officials had a more direct way to engage with citizens after the report has been made.
The app was no. 1 downloaded app on both iOS and Android stores for three months after it was published.